Two kittens who needed a lot of TLC, received the sweetest reception from two family cats.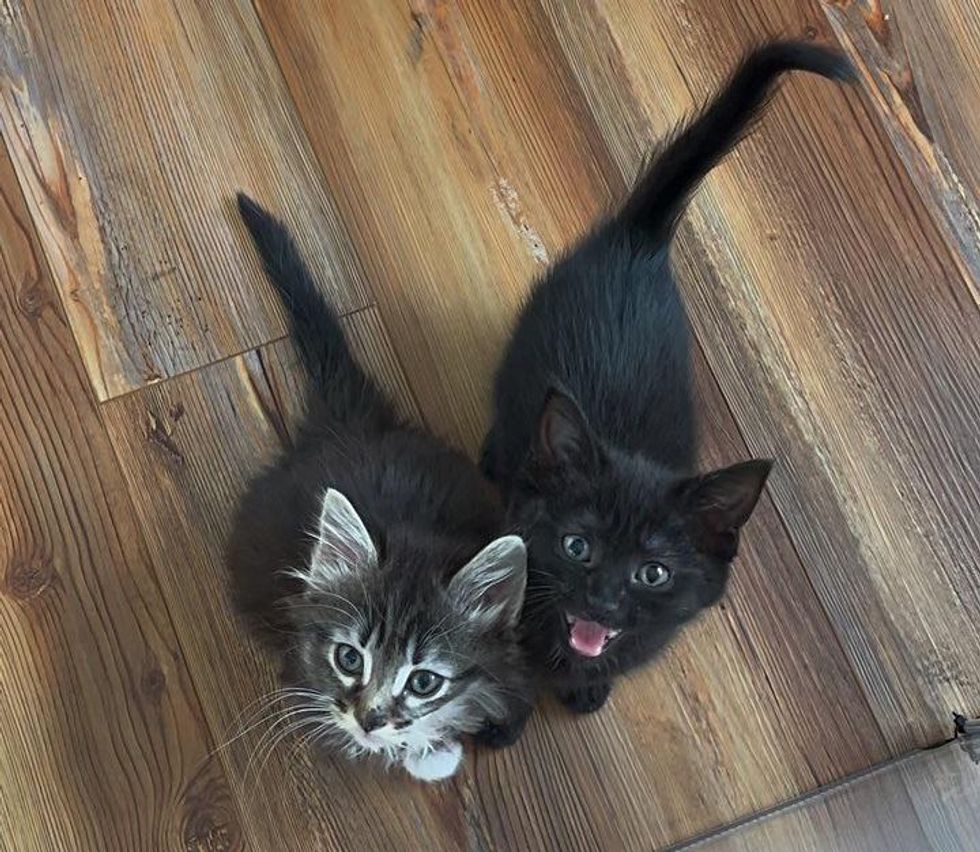 Stella and Luna the kittensJennifer @newkittensontheblock
About a month ago, a pair of kittens were transferred to IndyHumane (an animal rescue in Indianapolis, Indiana) for a chance at a better life. One of the kittens came with numerous bite wounds and needed immediate medical attention. At around 5-6 weeks old, Stella (tabby) and Luna (black) quickly settled into foster care. "Stella was in good spirits despite being in some discomfort (due to her injuries). Luna is a wild child who hasn't slowed down since exiting the carrier when we got home," Jennifer, a foster volunteer of IndyHumane, shared with Love Meow. With antibiotics, pain medication, and supportive care, the tabby girl was finally on the mend.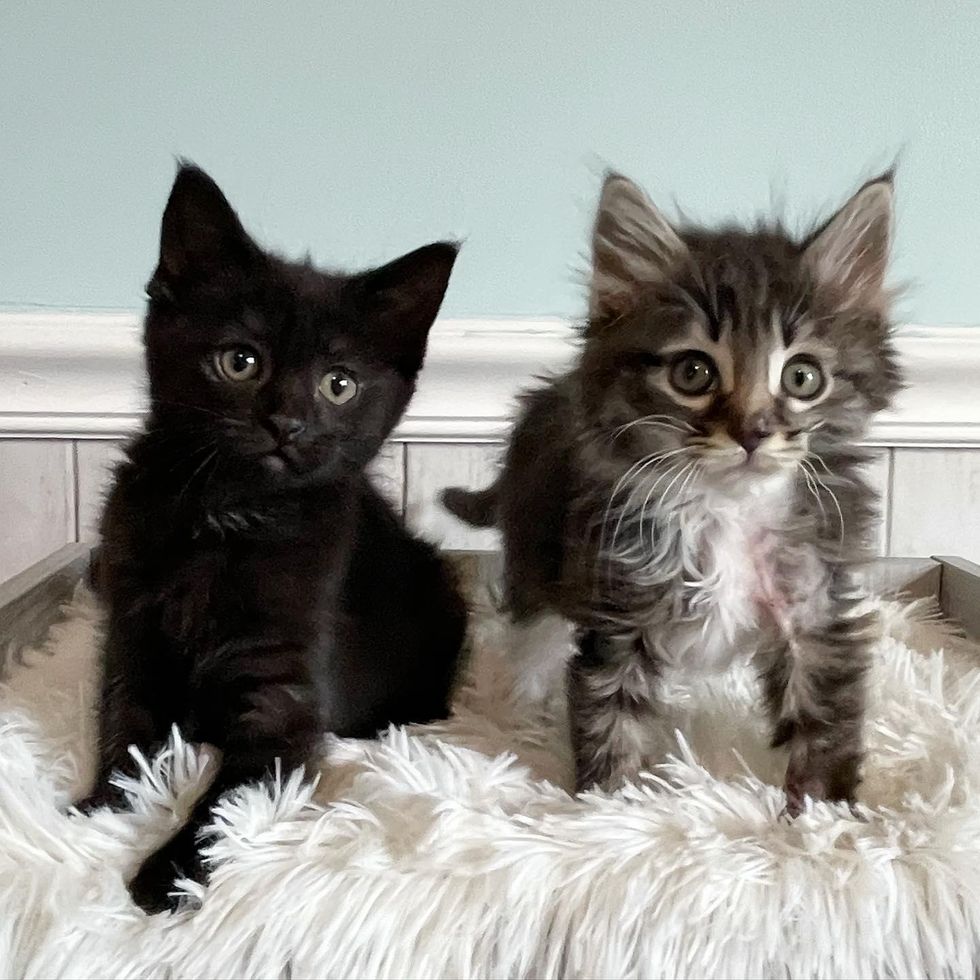 They were transferred to IndyHumane for a chance at a better lifeJennifer @newkittensontheblock
Open next page to continue reading