Cheenese dogs are a cross between two of the cutest toy breeds of dogs. Dr. Jess will breakdown what makes them such a great pet (or not), and some considerations you will want to think about before bringing one home to your family.
I would like to take a moment to note straight away, that every dog is special and your dog may not fall under the breed-specific descriptions that you read in this article. For instance, you may know a chihuahua that is very social or that doesn't ever bark. You may own a havanese that is hard to train or does not adapt well to change. The descriptions that I use are intended to be used for generality of the overall breeds in the discussion.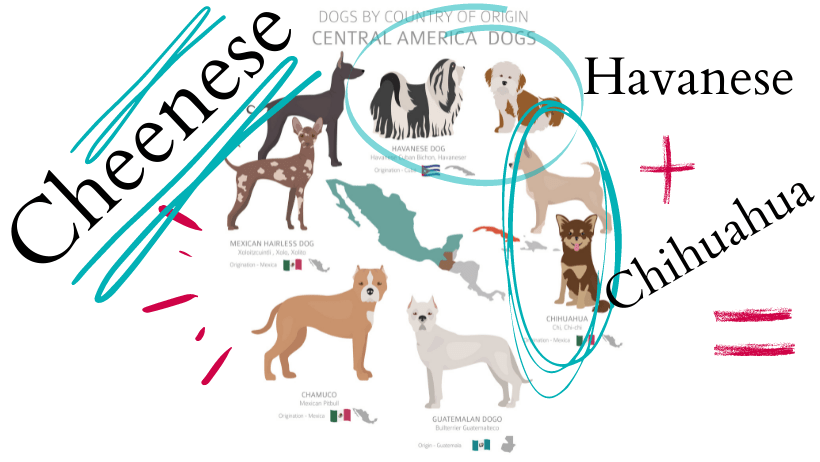 What is a Cheenese?
A cheenese is a hybrid dog breed, or a mix between the chihuahua dog breed and the havanese dog breed.
Both of these breeds are considered small, toy breeds, and both have their pros and cons.
So by mixing the two breeds, does the cheenese dog make for a great pet or should you consider a different breed for your home?
Let me break down the basics of the cheenese for you so that you can make a well-educated decision.
Open next page to continue reading